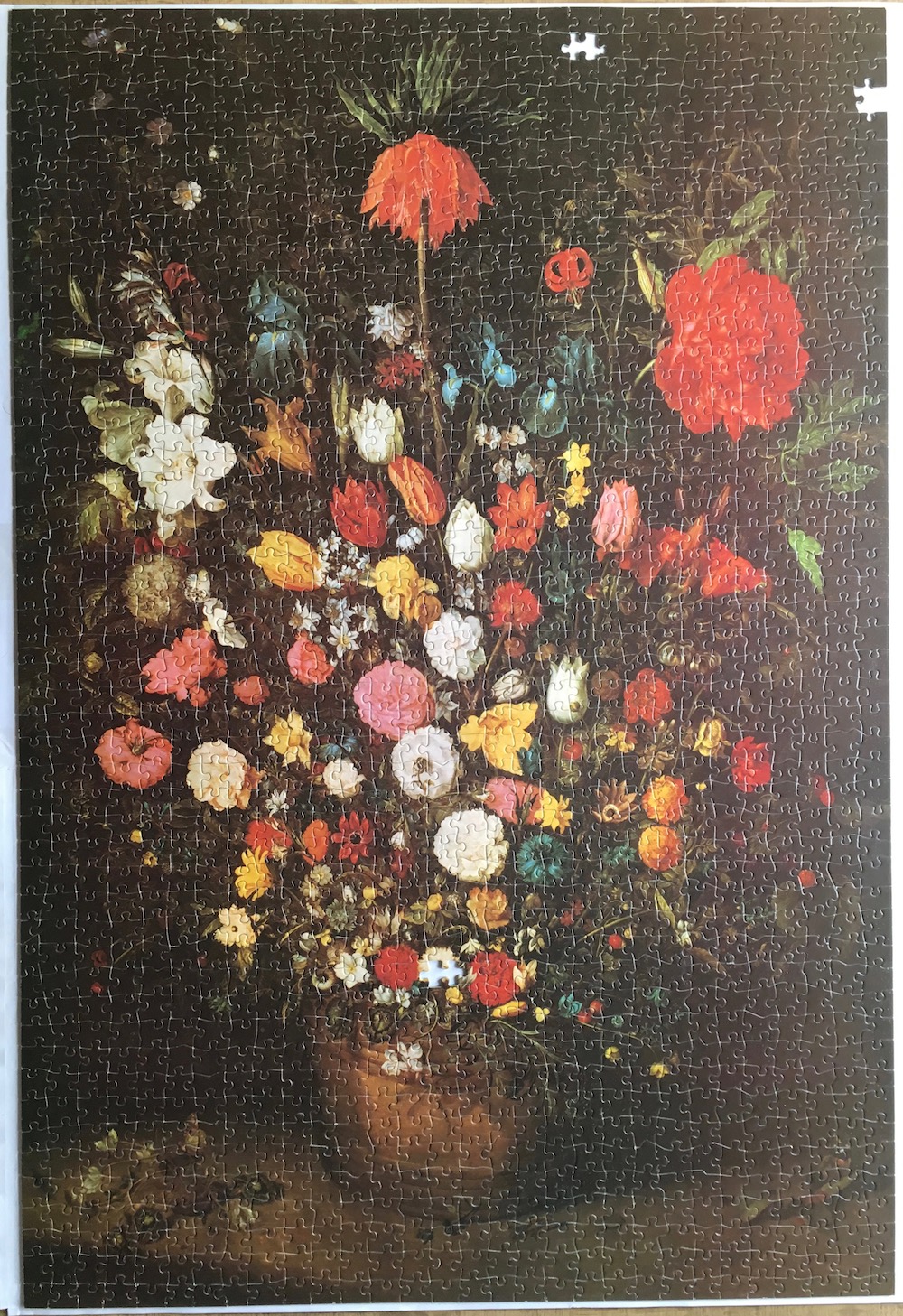 This Bouquet was painted by Jan Brueghel the Elder in 1603. This painter was the son of Pieter Brueghel the Elder and brother of Pieter Brueghel the Younger. At the same time, he was the father of Jan Brueghel the Younger. There are many jigsaw puzzles in the market by all the different members of this family of artists, and I had several of them in my collection. The original painting can be seen at the Alte Pinakothek, in Munich, Germany.
Not being a big fan of paintings with still lifes and flowers, I have completed two jigsaw puzzles with that topic. This one had its own challenges due to the large number of dark pieces. I bought it second hand, I don't remember when or where, and in the end there were two missing pieces and one seriously damaged, which I ended up discarding.
The puzzle is now available for replacements in the Missing Pieces section.
1500, Schmidt, Bouquet, Jan Brueghel the Elder, 57 x 84.4 cm, Reference Number 625.2636.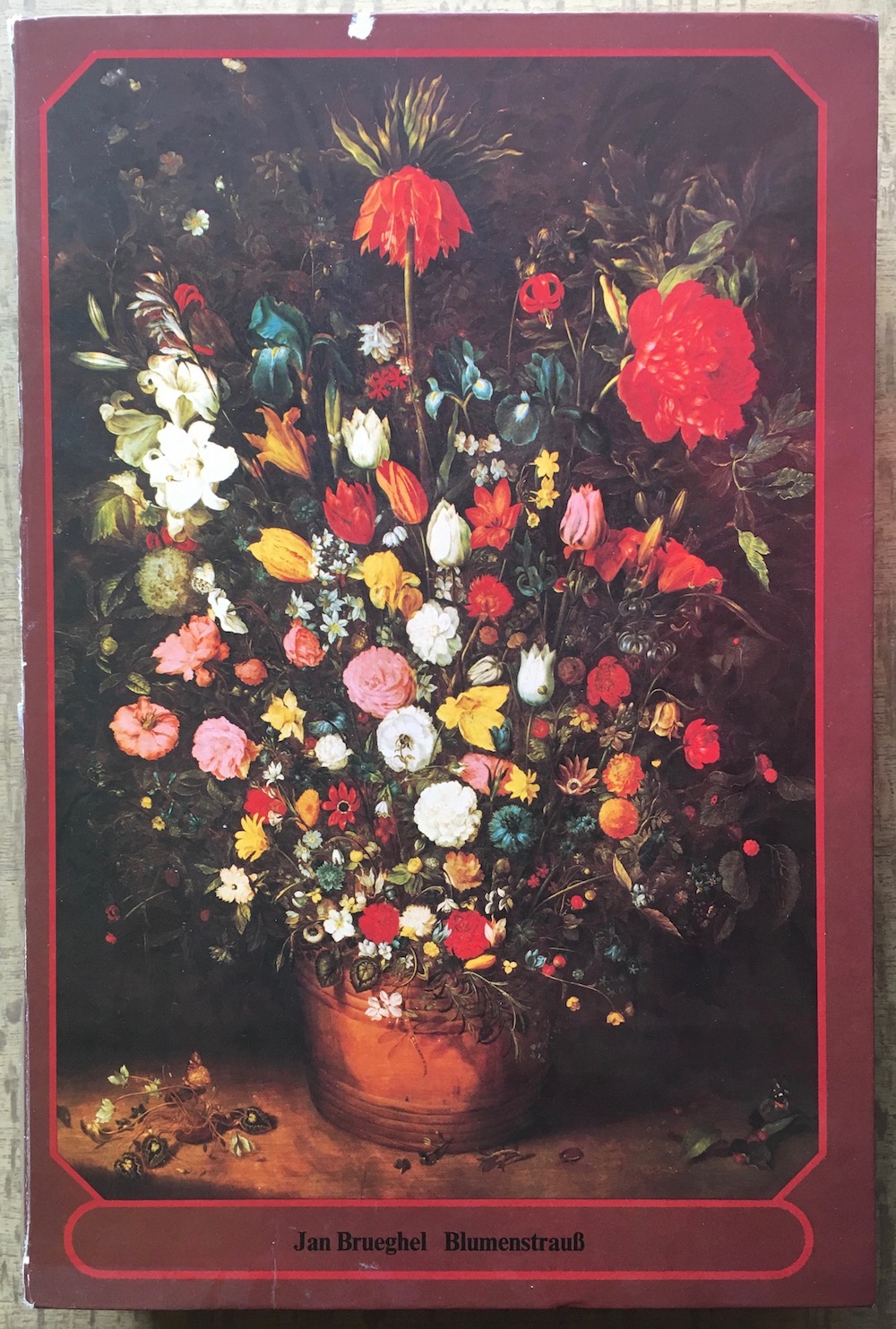 Read More